Leader In Training (L.I.T.)
Our L.I.T. (Leader In Training) program is for campers entering grades 8, 9, or 10.  This program is UNIQUE in that we not only provide our campers with experience, but also training and mentoring. L.I.T.'s work work hand-in-hand with camp counselors in supporting all campers while also receiving the knowledge necessary to move on to the role of counselor. The cost for a week is $285 which also includes a Camp Summer Blast L.I.T. t-shirt (additional t-shirts can be purchased for $14).
Leader In Training (L.I.T.)
Cost for one week is $285
*Includes Camp Summer Blast L.I.T. T-Shirt

*Must be entering Grade 8, 9, or 10 in September
Camp Hours: 9:00 am - 4:00 pm
*L.I.T.s need arrive at 8:45 am
Fridays are Pizza Day (Optional)
Free for L.I.T.s!
Camp Swag
Additional Camp Summer Blast T-Shirts ($14)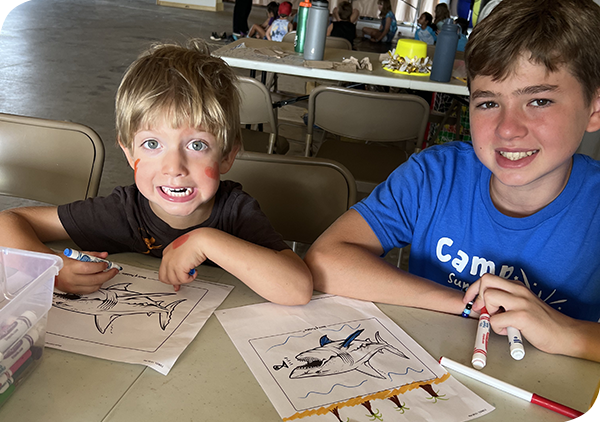 Our Milton Leaders In Training (L.I.T.) is meant for those who love summer camp but our now ready for the next step.  The focus of our L.I.T. program is on building leadership skills, teaching about the responsibilities of being a camp counselor, and ensuring all campers are safe and welcomed.  We have several themes that we cover including:
First Aid and Safety
Emotional Intelligence
E.D.I. (Equity, Diversity and Inclusion)
Teamwork
Developmental Assets
Mentorship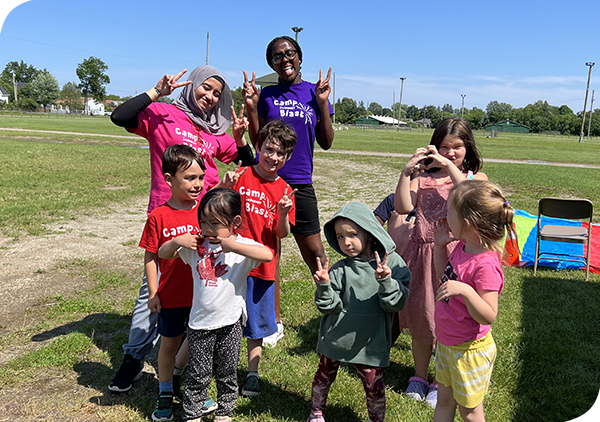 Everyone is capable or leadership, regardless of age. At Camp Summer Blast we firmly believe in allowing our young leaders to fully immerse themselves in camp life while ensuring they learn AND have fun! When not engaged in learning activities (structured leadership programs) our L.I.T.'s will follow a schedule similar to the counselors and younger campers. It is a 'safe' environment in that we know our young leaders are learning and the can feel secure knowing the atmosphere is supportive and non-judgmental. We work closely with our L.I.T.'s in developing their emotional intelligence while supporting their learning with experienced mentors. Some of the daily tasks our Leaders In Training will have include:   
Assisting with Daily Check-In

Participate in set-up and take-down of camp activities

L.I.T. mentorship discussions/sessions

Walking campers to the restroom

Sitting with shy or active campers

Ensure the safety of all campers
Other Activities:
Theme Days

Puppets

Super-Heros and Fairies

Scavenger Hunts

Talent Shows

STEAM Experiments

Water Balloon Fun
Camp Songs

Water Games

Crafts

Sports Games

Face Painting

Bubble Fun

Exotic Animals

Parachute Fun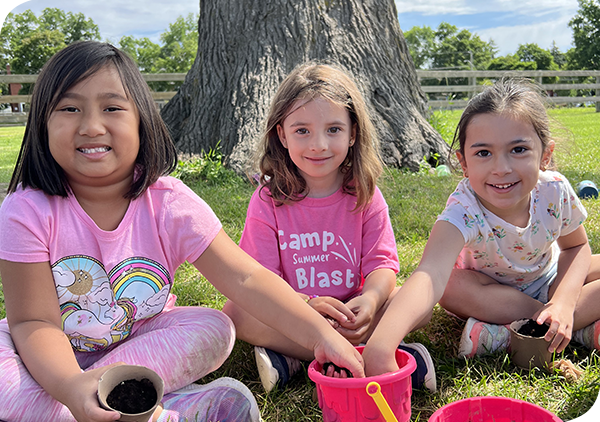 Is L.I.T. For Me?
Should you apply?


Our belief is that everyone can be a leader.  Our goal is to foster leadership in our L.I.T.'s through training and mentorship and we do not take this responsibility lightly.  Without the ideas and contributions of our young leaders Camp Summer Blast would not grow or change; thus we need you!  Having said that, it is important that our Leaders In Training take their role seriously and work with the counselors to create an amazing camp experience.  We ask only that you take the time to think about the decision to become an L.I.T. to ensure it is right for you.  Below are a few considerations to help you:
L.I.T.'s will assist camp counselors with all day-to-day operations

L.I.T.'s are expected to behave in a manner that shows responsibility, respect for the camp atmosphere, and are expected to actively participate throughout the day.  If an L.I.T. is not behaving accordingly he/she will be guided and mentored as we know they are learning.  However, if behaviour continues to go against the camp motto of creating positive memories they will be sked to leave the program, without a refund.

L.I.T.'s operate under the direct supervision of camp supervisors and will assist with games, crafts and activities throughout each day.
As we have already mentioned, we are there to teach and mentor Leaders in Training.  If you have any questions please email us at fairgrounds@campsummerblast.ca 
Program Location
Milton Fairgrounds


Our Leaders In Training program is located at the Milton Fairgrounds, right in the heart of Olde Milton!  The campus is a sprawling 23 acres of outdoor space providing ample opportunity for outdoor fun and adventure.  From the Big Old Tree and our grassy nook to our newly renovated indoor space, we have it all!  The Milton Fairgrounds are contained within a fully fenced area providing that extra layer of security for our youngest campers. 
In addition, our Milton Summer Camp is located just steps from downtown Milton!