Milton Summer Camp - Milton Fairgrounds
Camp Summer Blast is excited to be located at the Milton Fairgrounds, a large 18 acre green space located right in the middle of downtown Milton. As locations go, this is quite possibly the best spot in Milton for a Summer Camp.  We provide action-packed summer camp programs for children from Senior Kindergarten to Grade 1 (our Primary Programs), Grades 2 to 6 (Our Junior Programs), and Grades 7 to 10 (Our Leaders In Training). The Milton Fairgrounds provide an exceptional location for our Milton Summer Camp. Read more below on the facilities, amenities, and what's nearby. 
Camp at Milton Fairgrounds
The Fairgrounds in Milton is located at 136 Robert Street and is set on 26 acres of prime real-estate. The main building and field (pictured to the right) is home to Camp Summer Blast and provides a beautiful outdoor space and a fully enclosed space for our campers to call home. The Milton Fairgrounds is host to multiple activities throughout the year, most notable the Milton Canada Day celebrations and the Milton Fall Fair.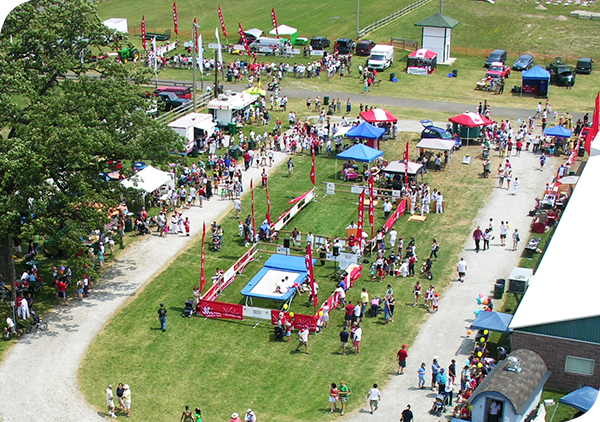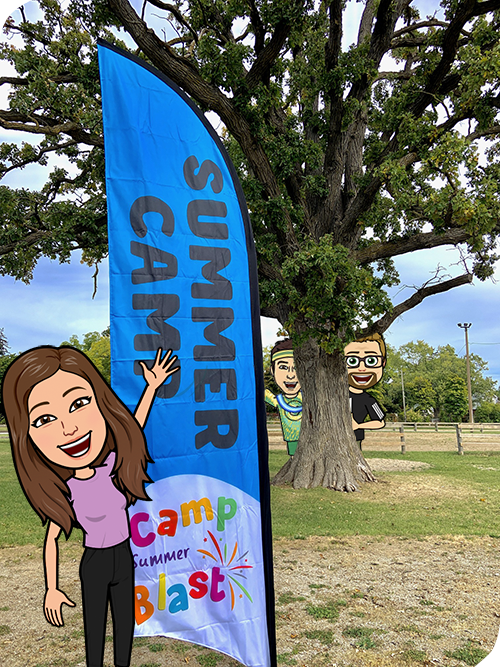 The Big Old Tree
The Milton Fairgrounds provides natural shade under The BIG OLD TREE!
You can see Supervisor Madisyn, Director Eddy (hiding on the right), and Supervisor Anthony having some fun by the BIG OLD TREE! Summer Camp lore holds that this tree was planted by Jasper Martin himself after the fairgrounds first opened more than 150 years ago. While this fact may be disputed, and the actual age of the tree is unknown, it's great place to sit and keep out of the hot summer sun.  The Milton Fairgrounds provides ample room for our summer campers to play and engage in activities both indoors and out. We are walking distance to downtown Milton which allows us to take advantage of Rotary Park and several downtown Ice Cream Shoppes!